Take a look through our gallery of press and production photos from shows we've done! Just to name a few are Buffy the Vampire Slayer the Musical, Reefer Madness the Musical, Murder Mystery Machine, USS Improvise: The Next Generation: The Musical, Trail to Oregon, Heathers the Musical, Die Hard the Musical Parody, Clue: An Unscripted Mystery, Triassic Parq, Twisted the Untold Story of a Royal Vizier, Reservoir Dolls, Avenue PDX, and so many more!
We pride ourselves on our "innovative" special effects, use of props, audience participation and shows inspired by our nostalgia.
Point Break LIVE, 2018 & 2019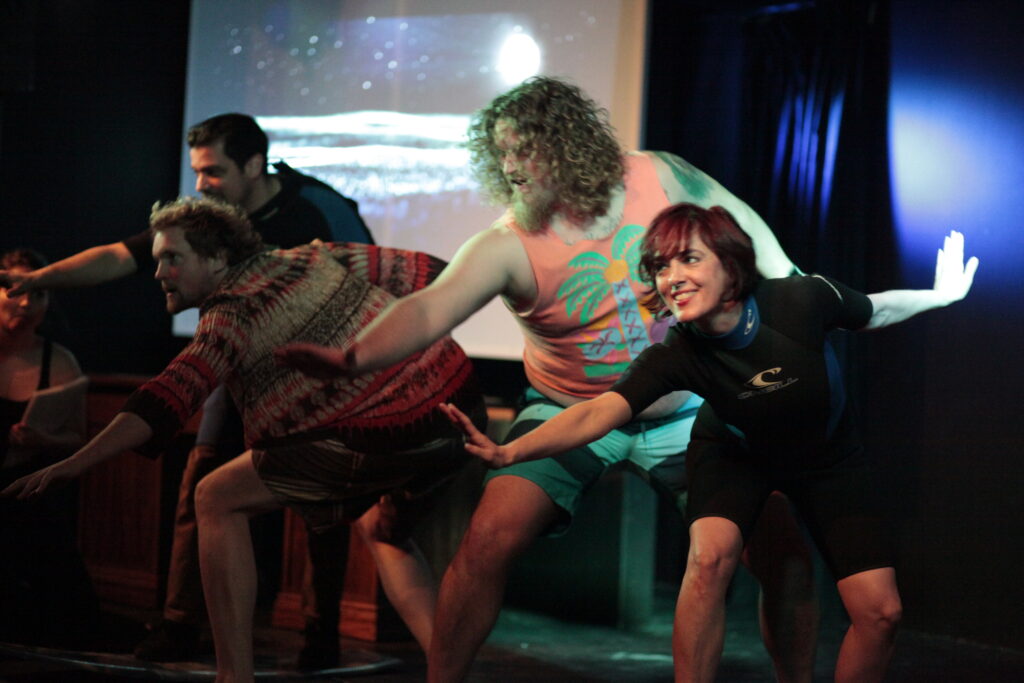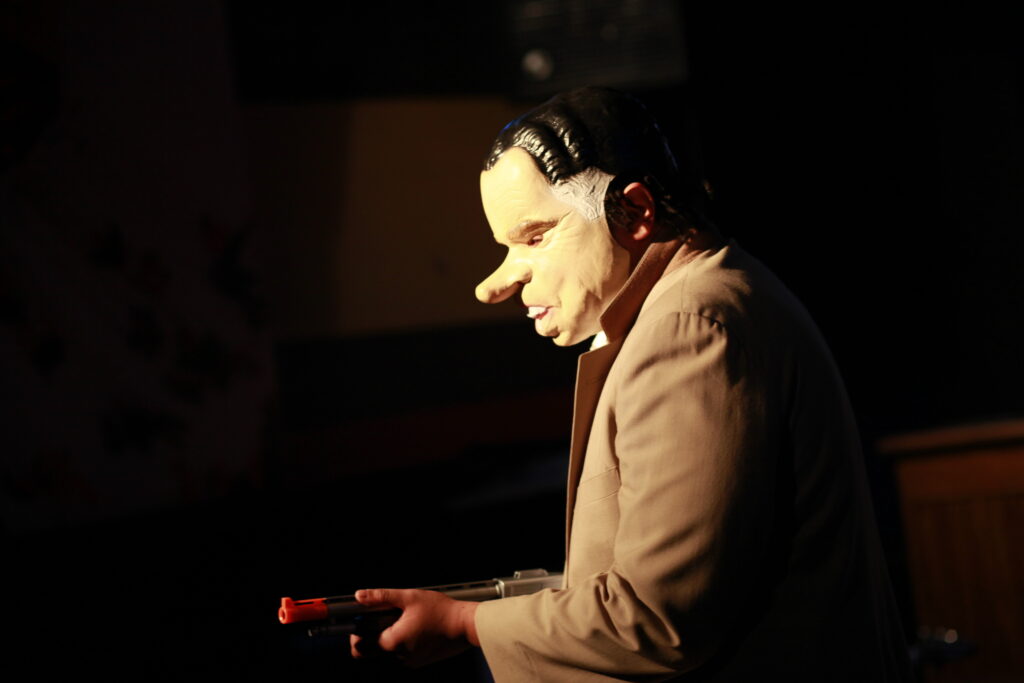 Back to the Future, the Musical Parody, original musical
Matt and Ben
Funny Money, the Improvised Gameshow, monthly improvised gameshow
Evil Dead, the Musical
Die Hard, the Musical Parody, 2018 & 2019, original musical
WEIRD: Uncanny Tales of Terror & Romance, an improvised show
The Mystery of Irma Vep
Game of Songs, an improvised GOT show
Murder Mystery Machine–yearly improvised "Scooby doo-meets-Saw" show
Reefer Madness, the Musical
The Rocky Horror Show
The Trail to Oregon!
Triassic Parq
USS Improvise: the Next Generation: the Musical–our yearly improvised NextGen show
Buffy the Vampire Slayer, the Musical, 2021, original musical
Heathers, the Musical